Corporate Responsibility
ESG (environmental, social and governance) considerations are

an integral part of both our investment process and our team values.
We are committed to corporate responsibility and playing a positive role in our community.
Harbour Footprint Committee
The Footprint Committee is a voluntary group of representatives from across the Harbour team, who aim to improve Harbour's environmental and social footprint. They meet once a month and drive a variety of initiatives to help Harbour make a positive community impact.
Harbour is proud to sponsor Roots of Empathy in New Zealand schools.
Roots of Empathy is an international, evidence-based classroom programme which reduces levels of aggression among schoolchildren by raising social/emotional competence and increasing empathy.
At the heart of the programme are a baby and parent who visit the class throughout the school year. A Roots of Empathy Instructor coaches children to observe the baby's development and feelings. In this experiential learning, the baby is the "Teacher" and a lever, which the Instructor uses to help children identify and reflect on their own feelings and the feelings of others.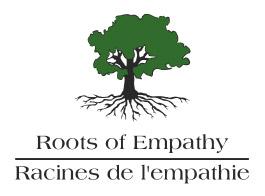 Harbour is commit
ted to environmental sustainability, and is net carbon zero.
We minimise carbon where possible, and offset any emissions we do create. We are a Toitū carbonzeroCertTM certified business, meaning our carbon footprint, emission reductions and offsets have been independently verified in keeping with international best practice.

Governance & Controls
We operate within a framework of strong governance that is overseen by an experienced Board, which includes three independent directors. We pride ourselves on our best practice operating systems and procedures when onboarding, investing, managing and reporting back to clients. Harbour provides full transparency and independence around the investing and management of clients' money. This is verified by a thorough and independent audit we subject our processes and controls to each year.
Harbour has been granted a Managed Investment Scheme (MIS) License by the FMA.
Click here to view the license.
The appointment of Trustees Executors as our fund administrators

Independent Custodians holding clients' investments (Scheme property is held by the Supervisor, with all assets held under custody registered under a special purpose wholly owned nominee to ensure compliance with best practice and segregation of client's assets from those of the custodian and manager)

Independent daily unit pricing of clients' investments

All Funds are independently audited and financial statements are sent to clients

Audit is conducted by an external top tier audit firm
Harbour Board, which includes three independent directors

Internal Harbour Audit Committee, designed to review and monitor internal controls within the business

A robust trading and compliance process implemented via the globally recognised Bloomberg Asset Investment Manager system

Compliance monitoring programme, overseen by Harbour's Head of Compliance