It's scorching hot in Phoenix, Arizona, where temperatures have reached record highs. This extreme weather is making it a perfect place for renewable solar energy developments like Infratil's investment - Longroad Energy.


The new Inflation Reduction Act (IRA) includes many beneficial features to support clean energy developments (such as Longroad Energy) including tax credits, incentives for American-made components, and support for energy communities.


This favourable operating environment has seen Longroad significantly upscale its development pipeline and we see valuation upside for Infratil investors should Longroad be able to execute on its strategy.

We have recently returned from being amid the hottest months ever recorded in Phoenix, Arizona. The city has had a whopping 54 days with temperatures exceeding 110°F (43.3°C). Yet around 1000km away in the Black Rock Desert we saw the annual Burning Man festival impacted by torrential rain spurred on by a late August hurricane. It's clear that global warming is having a significant impact on the region's climate.
During our visit, we toured Longroad Energy, a company capitalising on the growing demand for renewable energy solutions to tackle this hefty climate challenge. Founded in 2016 by Infratil (and the NZ Super Fund), the company has proven to be a meaningful contributor to the increase in Infratil's valuation. Longroad has developed 3.8 gigawatts (GW) of wind and solar projects in the United States and continues to grow. With favorable incentives and policies for green energy, Longroad is increasingly focusing on owning and developing renewable energy projects.
The Inflation Reduction Act (IRA)
In August 2022, the Inflation Reduction Act (IRA) was signed into law by President Joe Biden. It plans to allocate approximately $400 billion in federal funding to support clean energy initiatives, aiming to reduce carbon emissions significantly by the end of the decade. Some key features of the IRA include 10-year production and investment tax credits, standalone storage investment tax credits, incentives for 'Made in America' components, and support for energy communities. This new legislated landscape provides an attractive and more certain backdrop for the likes of Longroad.
Longroad's ambitious goals
With ambitious targets to develop around 1.5 GW of renewable energy projects annually, including solar and battery storage, Longroad has a pipeline of projects that is two to three times larger than their target, with a five-year goal of reaching 10 GW of developed capacity. Whilst these numbers seem large, and they are indeed relative to developments in New Zealand, they only reflect 2-3% of the total US addressable market. With these developments, Longroad's earnings before interest, tax, depreciation, and amortization (EBITDA) are estimated to grow from US$147m in 2023 to US$600m in 2027.
A development of this scale requires substantial capital, roughly $8 billion by 2027. Longroad plans to secure $4 billion through project tax equity financing, $3 billion from project debt financing, and the remaining $1 billion from various sources, including the parent company. This could potentially mean a lower equity contribution from Infratil.
Other snippets:
The benefits of 'Made in America'
The inclusion of Made in America components provides a real incentive to the project's economics. It results in a 110% multiplier on production tax credits, translating to a lower cost per unit of energy generated. This is advantageous for project developers when negotiating power purchase agreements (PPA's) with power companies.
The Energy Community Tax Credit Bonus
The Energy Community Tax Credit Bonus operates in a similar way; however, it supports projects that contribute to local economic growth and employment. It encourages developments in areas with high unemployment rates, brownfield sites, oil and gas substitution employers, or regions affected by coal plant closures.
Longroad's impressive solar park
To give some context on the size of these projects, we visited Longroad's solar generation park near Phoenix, known as Sun Streams. Connection to the grid is important with this project located adjacent to a major transmission hub associated with Palo Verde, the largest nuclear power plant in the US. They have long-term contracts with Arizona Public Service to provide energy and battery storage, enough to power over 200,000 homes. The project covers 7,500 acres and includes millions of solar panels and battery cells.
The Longroad ahead
Longroad has built up a successful business and is seen as a credible partner for corporates and public utilities. Navigating land ownership, detailed interconnection point assurances, and signing long-dated power purchase agreements are key to successfully converting the development pipeline to shareholder returns. Having strong partnerships with engineering, procurement, and construction contractors; a strategic partnership with First Solar through a framework agreement; and other sourcing arrangements provide the backbone for further development.

We were impressed with the work done to date and see valuation upside for Infratil investors should Longroad be able to execute on its development pipeline.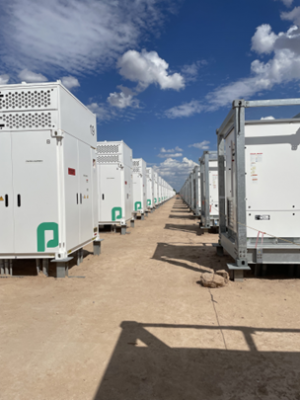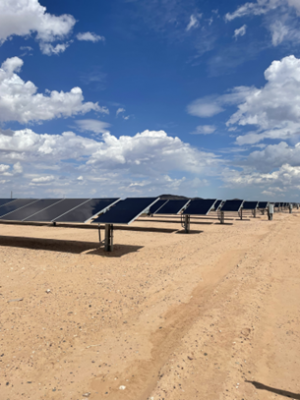 IMPORTANT NOTICE AND DISCLAIMER

This publication is provided for general information purposes only. The information provided is not intended to be financial advice. The information provided is given in good faith and has been prepared from sources believed to be accurate and complete as at the date of issue, but such information may be subject to change. Past performance is not indicative of future results and no representation is made regarding future performance of the Funds. No person guarantees the performance of any funds managed by Harbour Asset Management Limited.

Harbour Asset Management Limited (Harbour) is the issuer of the Harbour Investment Funds. A copy of the Product Disclosure Statement is available at https://www.harbourasset.co.nz/our-funds/investor-documents/. Harbour is also the issuer of Hunter Investment Funds (Hunter). A copy of the relevant Product Disclosure Statement is available at https://hunterinvestments.co.nz/resources/. Please find our quarterly Fund updates, which contain returns and total fees during the previous year on those Harbour and Hunter websites. Harbour also manages wholesale unit trusts. To invest as a wholesale investor, investors must fit the criteria as set out in the Financial Markets Conduct Act 2013.