Technology is in place for the roll out of driverless cars and trials are underway. Head of Equities, Craig Stent got to test out the new Jaguar I-PACE first-hand in Phoenix.


There are various hurdles to overcome before we see more widespread adoption. Societal acceptance and regulatory restrictions may inhibit the uptake.
'Made in America' is back, with evidence of onshoring manufacturing occurring, however it is likely to be subsidised.
In 2015 we had Tony Seba in our Wellington office talking about the visionary growth of electric, and secondarily, self-driving cars. Tony is a lecturer at Stanford University in entrepreneurship, disruption and clean energy. At the time Seba had predicted in his recent book, 'Clean Disruption of Energy and Transportation' that all mass market vehicles would be electric and autonomous or semi-autonomous. Back then, his time frames may have seemed ambitious, however with the uprising of disrupters like Tesla, Google, and the general advancement of technology we may now be closer to that inflection point.
Last week I had the opportunity to spend a couple of days in Phoenix, Arizona which, alongside San Francisco, has become the test base for Waymo and driverless cars. Waymo has associated origins with Alphabet and private equity, so certainly has the capital backing to help it succeed. The concept they are trialing is like Uber, but without the driver. An app-based solution with the user providing pick-up and end points, and credit card details for payment.

The current version of cars certainly stands out – with several cameras around the vehicle and the all-important LIDAR (light detection and ranging) rotating on the rooftop. Upon pick-up the initial experience was odd with the steering wheel moving around by itself, however the total experience itself was a comfortable ride in a new Jaguar I-PACE. At all times the vehicle stayed at the speed limit, seemed very aware of the surrounding vehicles that could be seen on a graphical display on the screen, and overall provided an enjoyable experience.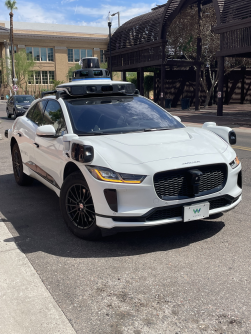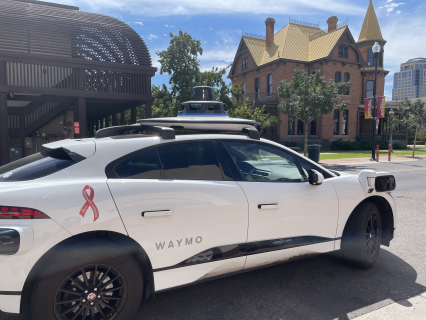 From a commercial and economic perspective, there would be additional equipment on top of the base cost of the car, however there would be no requirement for labour, and asset utilisation would likely be higher than current ride sharing modes.
There are various hurdles to overcome before more widespread adoption. We were advised of instances by Uber drivers, perhaps with self-interest at heart, that the technology hasn't quite learnt some scenarios that has caused the vehicle to just stop in its current location. These perhaps aren't insurmountable but rather adaptive learning is required.
Human behaviours have also been known to be disruptive with an action called 'coning' whereby people place traffic cones on top of the LIDAR forcing it to effectively shut down with none of its sensing ability being able to work.
Waymo isn't the only company looking at possible solutions. UK-based Wayve is also developing technology, and the likes of Tesla have self-driving capability as well. There could possibly be several winners in this space.
We also saw first-hand in Phoenix the current largest commercial development in the US. This is the US$40bn investment in chip manufacturing facilities for Taiwan Semiconductor (TSMC), which is anticipated to make chips for iPhone and other associated products. The project was initiated under the US Chips Act which persuaded TSMC to set up US-based manufacturing in consideration for subsidies and cash payments. The project is, however, shrouded in controversy, with delays and the possibility that chips still need to be finished in Taiwan.
It is estimated that this one facility will employ approximately 4,500 people and the economic benefits could reach much wider for the area. There has also been talk of another TSMC facility possibly being built alongside it in the future.
There certainly seems a clear purpose to get back to 'Made in America' with either purpose-built projects like this, or direct financial benefits to manufacturers and developers from buying locally made from the Inflation Reduction Act (IRA), with key growth areas in technology such as AI, renewable generation - and perhaps very soon, driverless cars.
IMPORTANT NOTICE AND DISCLAIMER

This publication is provided for general information purposes only. The information provided is not intended to be financial advice. The information provided is given in good faith and has been prepared from sources believed to be accurate and complete as at the date of issue, but such information may be subject to change. Past performance is not indicative of future results and no representation is made regarding future performance of the Funds. No person guarantees the performance of any funds managed by Harbour Asset Management Limited.

Harbour Asset Management Limited (Harbour) is the issuer of the Harbour Investment Funds. A copy of the Product Disclosure Statement is available at https://www.harbourasset.co.nz/our-funds/investor-documents/. Harbour is also the issuer of Hunter Investment Funds (Hunter). A copy of the relevant Product Disclosure Statement is available at https://hunterinvestments.co.nz/resources/. Please find our quarterly Fund updates, which contain returns and total fees during the previous year on those Harbour and Hunter websites. Harbour also manages wholesale unit trusts. To invest as a wholesale investor, investors must fit the criteria as set out in the Financial Markets Conduct Act 2013.